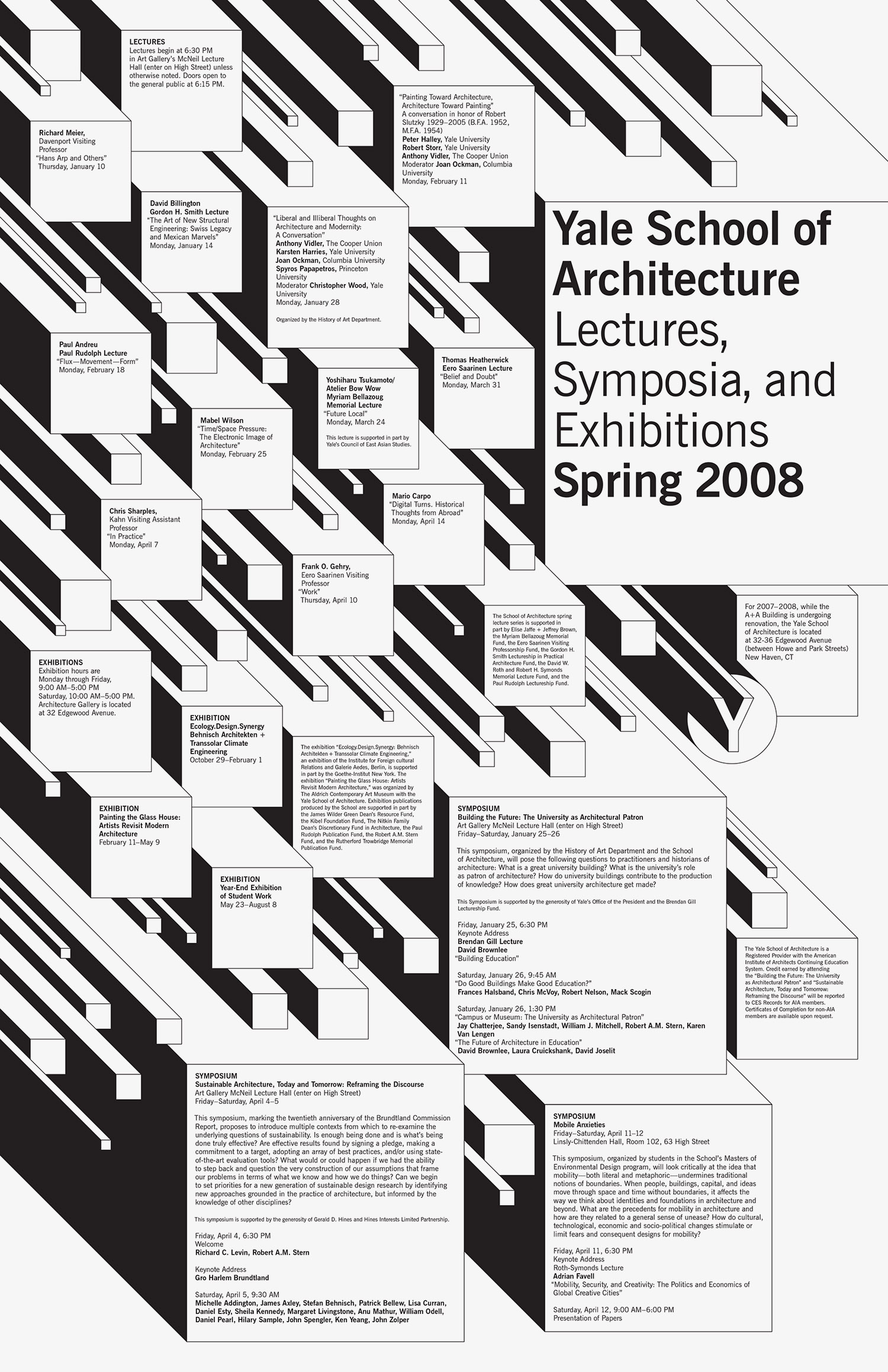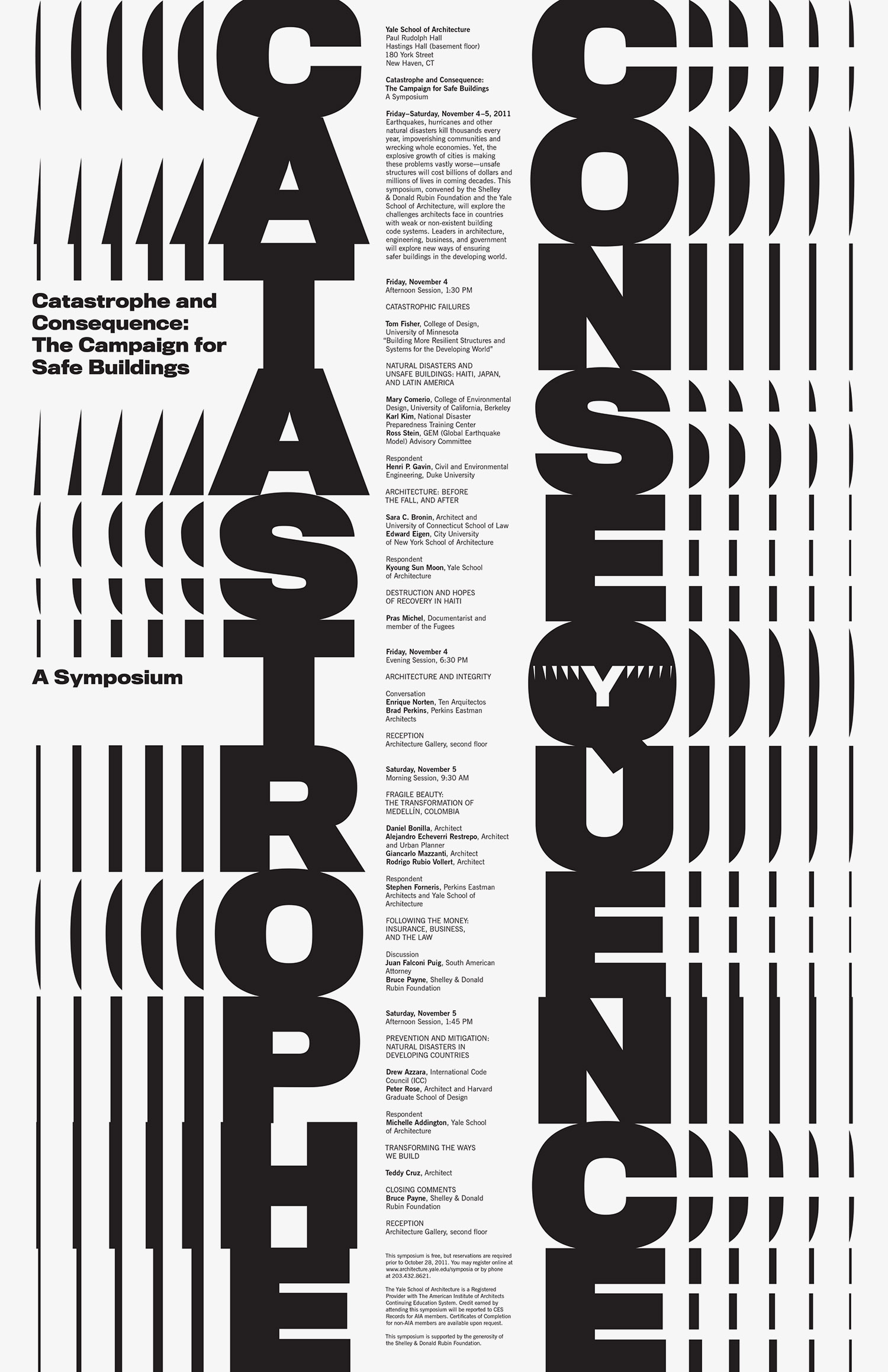 Yale School of Architecture Poster series

---
Poster design

Designed at Pentagram under the direction of Michael Bierut





While at Pentagram, I had the pleasure of designing posters for the Yale School of Architecture to promote the school's rich program of lectures, exhibitions, symposia, and open houses. The parameters for the poster series were simple yet generative: the posters were always black and white; the typography was wide-ranging and experimental; and each poster contained a 'Y' in a circle somewhere within it.

Here are some favorites from over twenty posters that I designed in this series, several which won awards from the Art Director's Club and the Type Director's Club, and were featured in Print magazine.