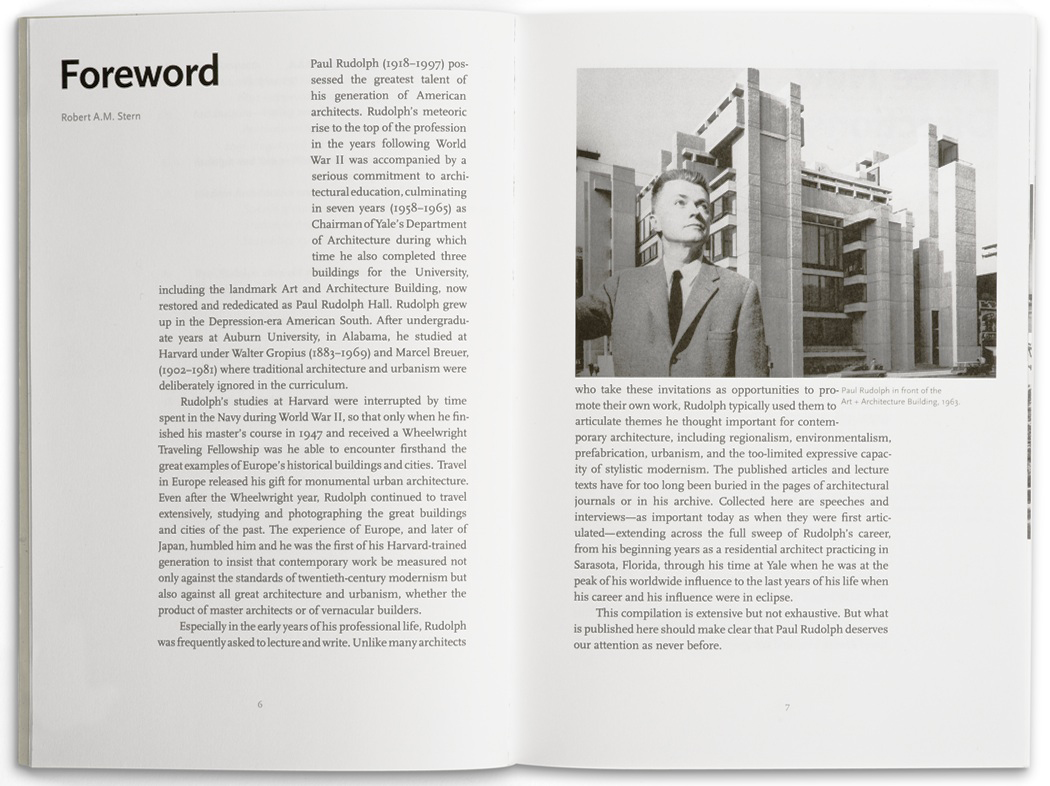 Writings on Architecture
Paul Rudolph and Robert A. M. Stern
Yale University School of Architecture, 2009
5.9 x 8.5 inches, 164 pages

Designed at Pentagram
under the direction of Michael Bierut

An illustrated collection of texts by renowned architect Paul Rudolph, Writings on Architecture was published in 2008 to celebrate the rededication of the renovated Rudolph Hall at Yale, formerly known as the Art + Architecture Building.

The book's design reflects Rudolph's brutalist aesthetic, as chapter titles, images, and captions intrude into the column of running text to create a unique and idiosyncratic layout on each spread.

Writings on Architecture is the winner of the AIGA 50 books/50 covers award for book design.