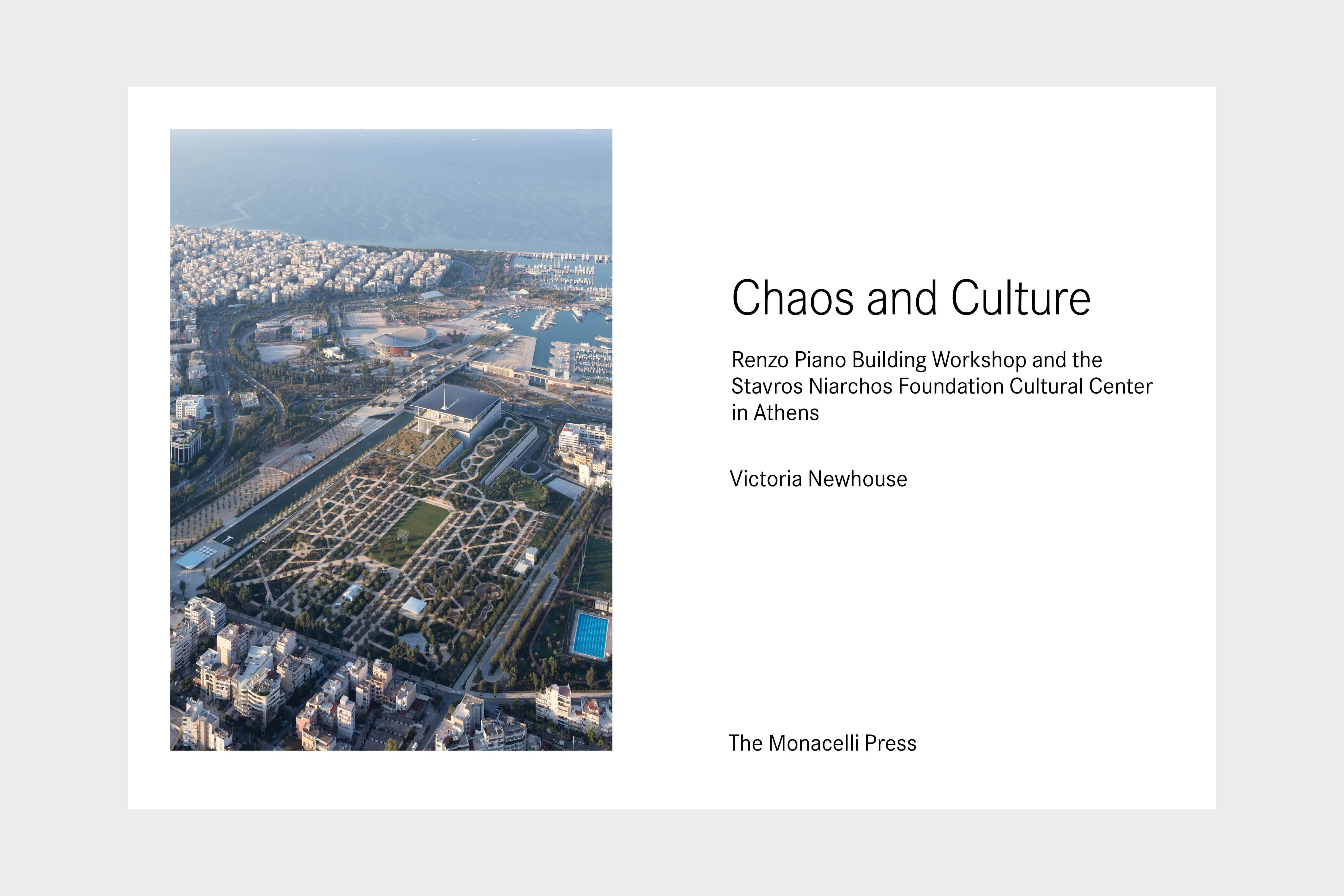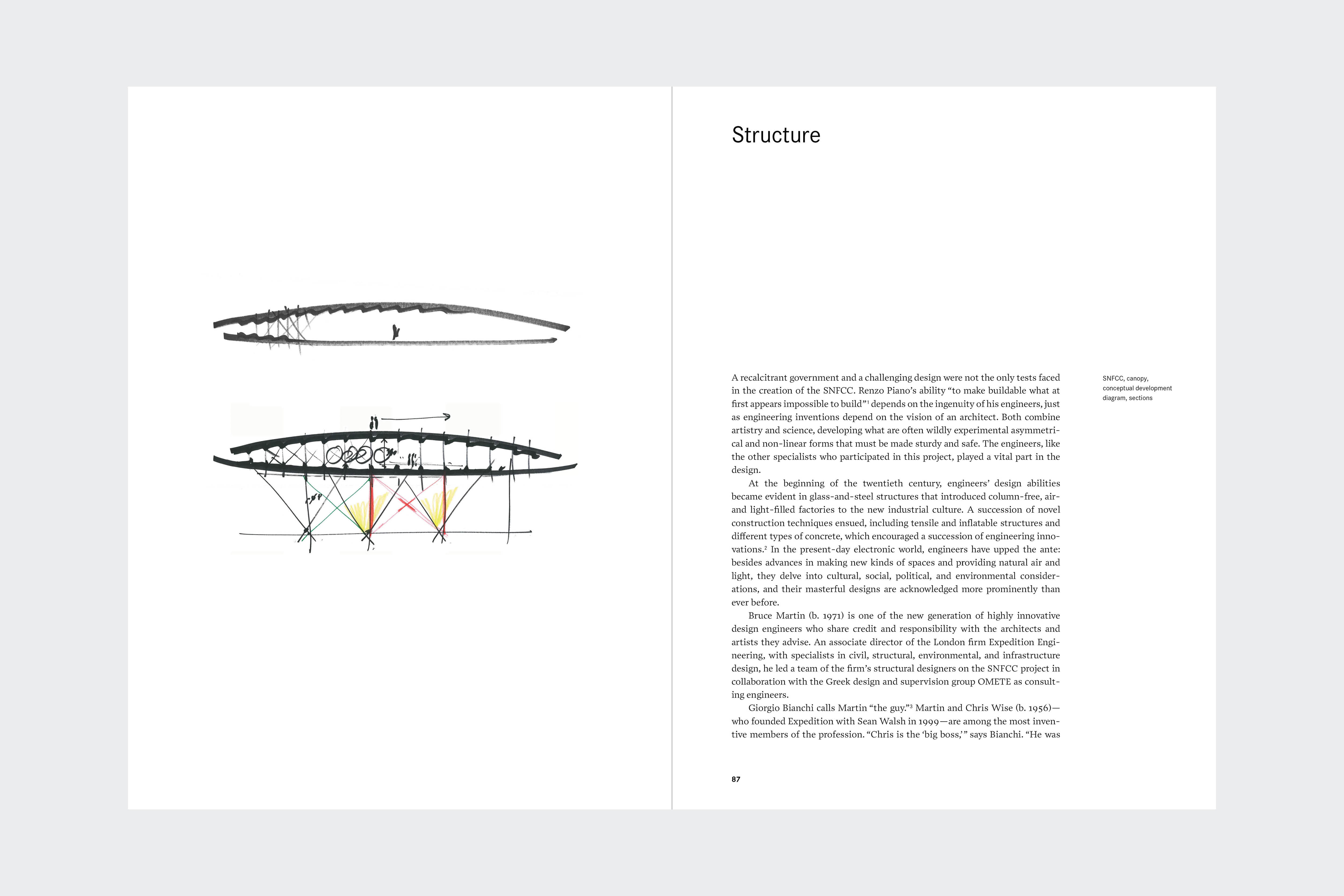 Chaos and Culture: Renzo Piano Building Workshop and the Stavros Niarchos Foundation Cultural Center in Athens
Victoria Newhouse
The Monacelli Press, 2017
8.3 x 10.9 inches
Quarterbound hardcover, 240 pages

The Stavros Niarchos Foundation Cultural Center (SNFCC) is a massive complex that opened in 2016, designed by Renzo Piano to house the Greek National Library and Greek National Opera House, within a beautifully landscaped 40-acre public park. This book traces the design process and realization of the project, which unfolded amid years of economic and political turmoil in Greece. A diverse range of photography and drawings document the process of designing and building the complex, as well as the political, social, and architectural contexts that informed its creation. The book's illustrated essays are punctuated by compelling portfolio sequences, which include aerial views by the photographer Iwan Baan.